Our Veterinary Team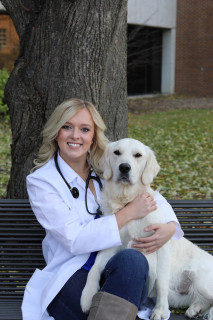 Haley, Veterinary Student
Haley has worked at Gehrman Animal Hospital since 2018. She grew up in the Metro-Detroit area before attending Michigan State University and earning her BS degree in Cellular & Developmental biology. She eventually moved to the Twin Cities where she was admitted into the University of Minnesota's College of Veterinary Medicine c/o 2024. She has worked in veterinary medicine since she was 15, and has always known she wanted to be a veterinarian! In her free time, Haley likes to spend time with her fiancé and 4 pets at their "tiny house" cabin in Alexandria, MN. They have two dogs (Bear & Ted) and two cats (Ellison & Ollie) who keep them plenty busy.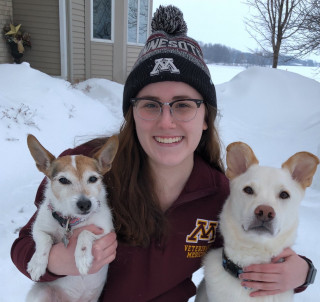 Alyssa E., Veterinary Assistant
Alyssa has worked at Gehrman Animal Hospital since 2021. She completed her undergraduate studies in Animal Science at the University of Minnesota Twin Cities and is currently attending veterinary school there as well. Alyssa has always had a passion for animals and loves being able to help people and their pets. In her free time, she enjoys spending time with her family and pets, reading, and doing puzzles.