Our Veterinary Team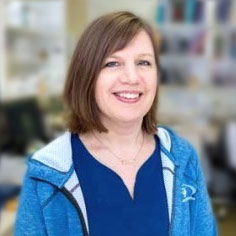 Susanne, CSR/Veterinary Assistant
Susanne has worked as a Vet Assistant for Gehrman Animal Hospital since 2011. She has a bachelor of science degree from NDSU in Natural Resource Management, but after working in environmental consulting realized that her heart was in the animal world! Her work with the Greater West Metro Humane Society brought her to Gehrman Animal Hospital. Susanne enjoys working with clients and animals in appointments and has been managing the new online store. She has 2 children and is very busy running to sports and activities! She also has 2 orange tabby cats at home - Milo and Leo.
Jasmine, CSR/Veterinary Assistant
Jasmine grew up in Maple Plain, and now lives in Spring Park with her little brother, Jesse, and Ragdoll kitty, Dolly. Outside of work, Jasmine enjoys going camping, reading, listening to music, cooking, and spending time with friends and family.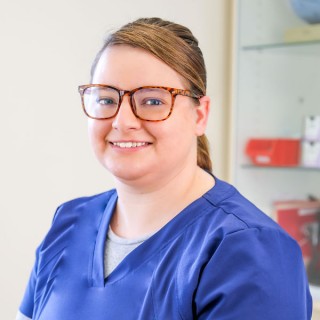 Gabby P., CSR/Veterinary Assistant
Gabby recently moved back to Minnesota after living in Peoria, IL, for the past 10 years. She has worked as a veterinary assistant for the last 5 years. Gabby graduated from The School of Environmental Studies at The Minnesota Zoo, and received her bachelors degree in criminal justice from Eureka College. She has loved animals her entire life and fate led her to veterinary medicine. Gabby has 2 pit bulls, Sadie and Pabst. In her spare time she enjoys fishing and being on the water with her husband and son.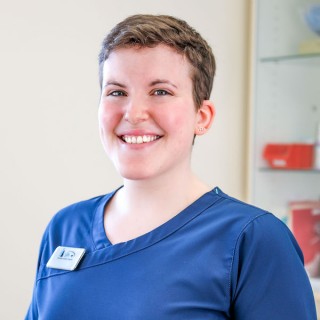 Hannah K., CSR/Veterinary Assistant
Hannah graduated from Winona State University in 2018 with a degree in English Composition. Shortly thereafter, she moved to the metro and started working in the veterinary world as a client service coordinator. After a brief detour into (human) chiropractic and the realization that working with animals is what she loves, she started at Gerhman Animal Hospital in July 2020. Hannah has two cats at home, Tango and Snickers, and another that lives with her parents in Buffalo, MN named Horatio. Outside of work, Hannah enjoys playing Dungeons & Dragons with friends, bouldering, doing yoga, and writing.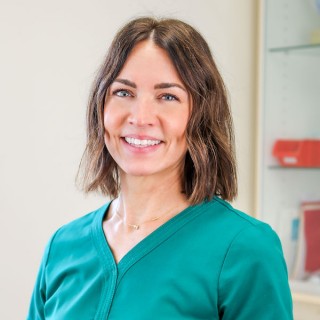 Sandy K., Client Service Representative
Sandy joined the Gehrman team in July of 2020. She has a Bachelor of Science degree from SDSU in Consumer Sciences and brings previous experience from both the veterinary world as well as human medicine. In her free time, Sandy enjoys running, trying to keep up with her exuberant yellow lab, Kirby, and attending Twins baseball and Gopher basketball games with her husband.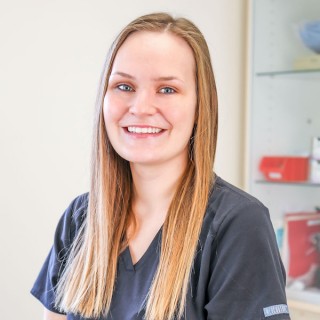 Carrie B., CSR/Veterinary Assistant
Carrie recently graduated from the University of Minnesota with a degree in biology. During her time there, she worked with both the lion lab and the apple breeding program. After conducting a summer research project in South Africa working with cheetahs, she decided that working with animals is her true passion. Carrie has two German shepherds at home, Kira and Otto, and two cats, Furry Murray and Harvey. Outside of work, Carrie enjoys spending time outside, running, and cooking. She ultimately hopes to go to vet school at the U of M.
Caitlyn M., CSR/Veterinary Assistant
Caitlyn is originally from Wisconsin and currently a Minneapolis resident. She joined the team in February 2020. She grew up with Newfoundland's but now is the proud pet parent of two amazing kitties, Norman and Pam. In her free time she enjoys knitting and baking.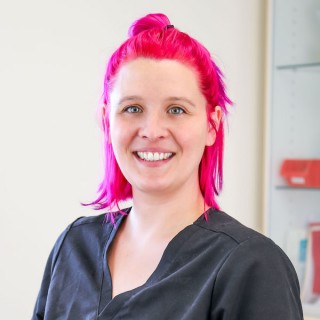 Taylor B., CSR/Veterinary Assistant
Taylor joined the Gehrman Animal team in July of 2020. She is currently in school at Penn Foster for the veterinary technician program. Most of her time is spent snuggling with her two cats, Poe and Bobafett. Otherwise you can find her studying, painting or reading a good book.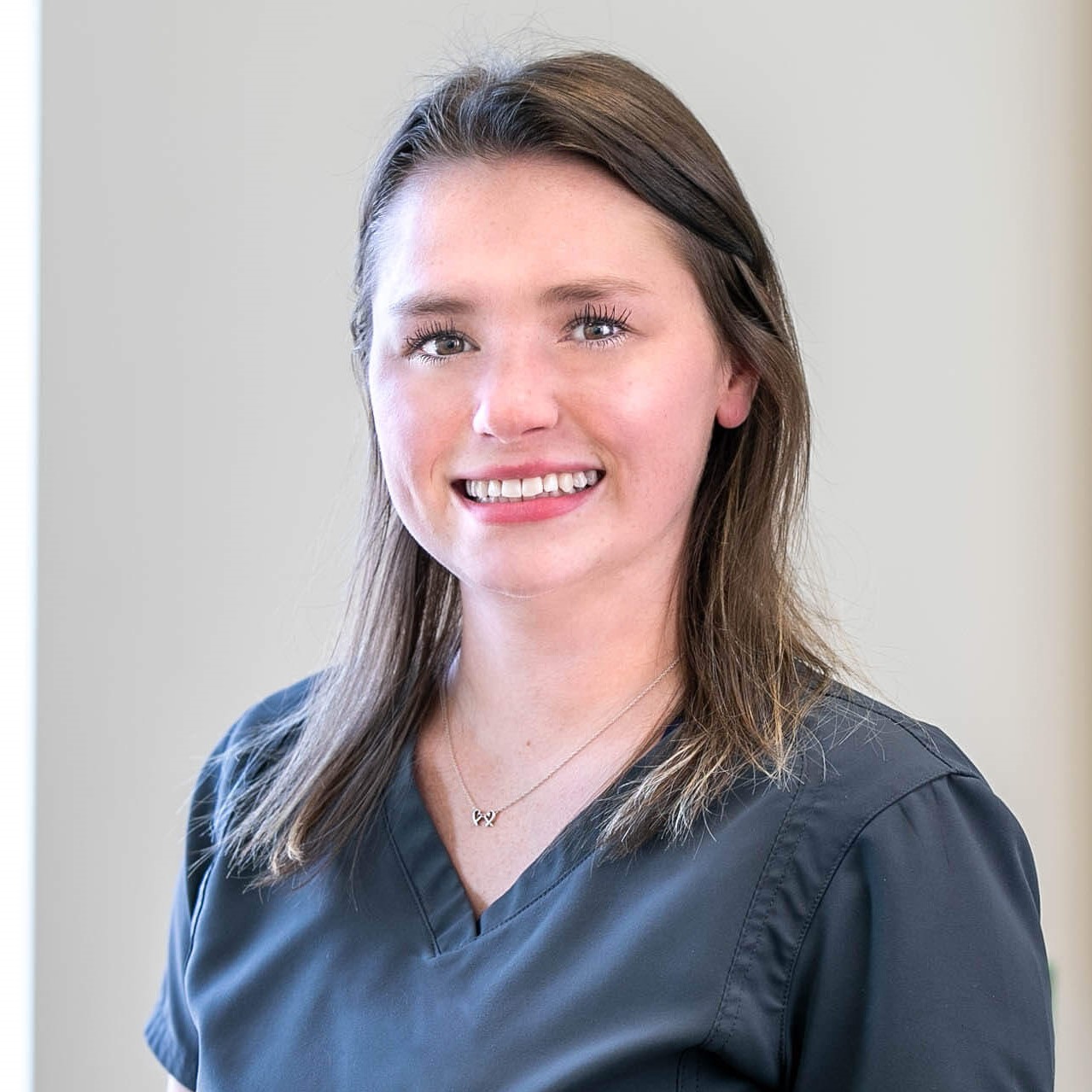 Becca B., CSR/Veterinary Assistant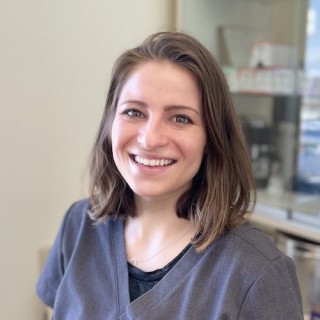 Lex, CSR/Veterinary Assistant
Lex graduated fall of 2019 from the University of Minnesota, Twin Cities with a B.S in Plant & Microbial Biology. She worked as a molecular virology researcher with the UMN Bee Lab for a year post-graduation before deciding to pursue her true passion - veterinary medicine! She joined our team in January 2021 and is hoping to go to vet school within the next few years. In her free time she enjoys hiking, biking, and rollerblading the various trails throughout the Twin Cities area, as well as spending nights year-round next to a campfire. When she isn't outdoors she loves making up new recipes to accompany relaxing movie nights at home with her boyfriend Adam and their kitten, Miyuki.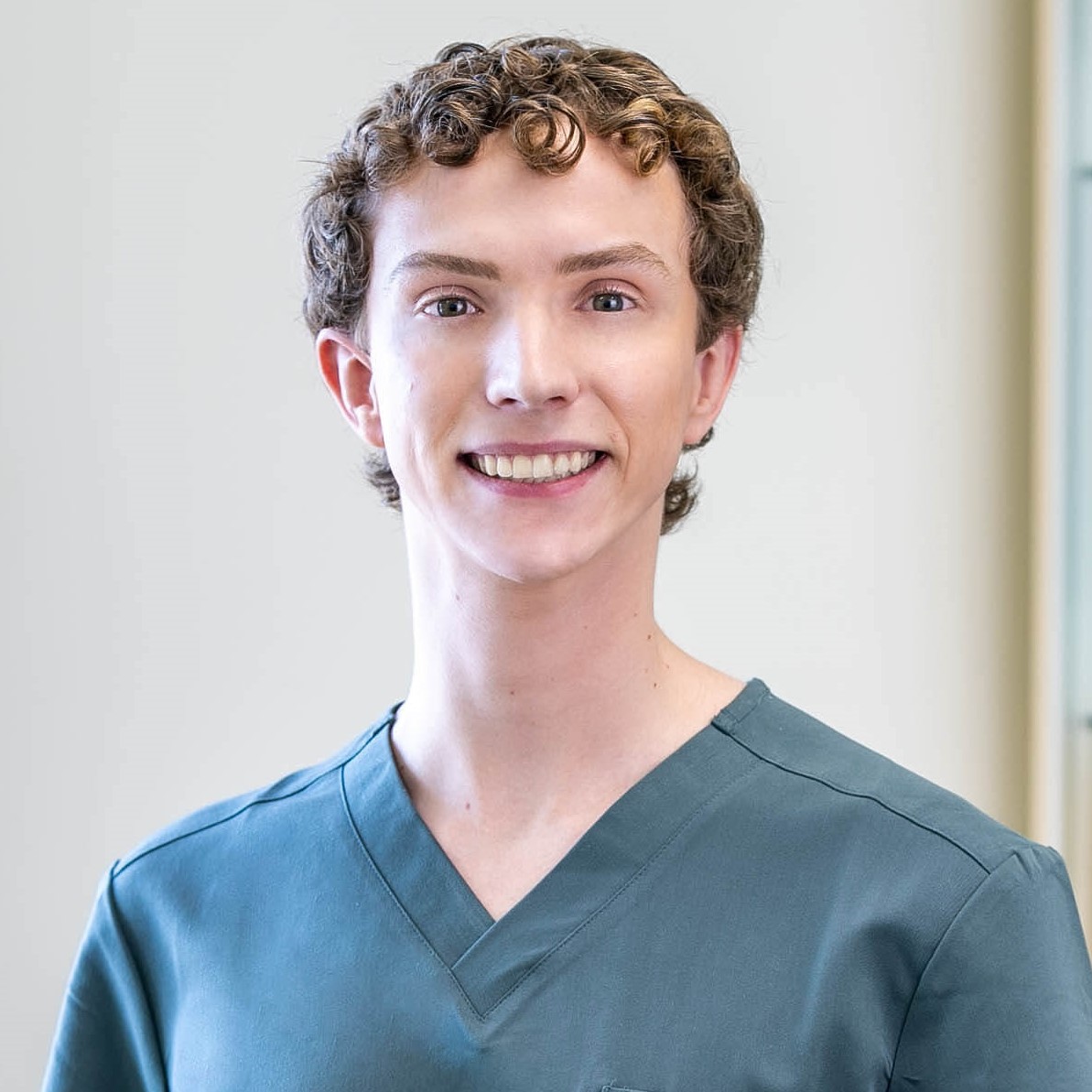 Brendon C., Veterinary Assistant
Elise K., Client Service Representative
Sarah M., Veterinary Assistant
Chris K., Veterinary Assistant